Your Beautiful African Story
Jerrybag brand began in 2014 in Uganda, Africa, with products for local Uganda children, who carry the water, the source of life, uncomfortably and dangerously. We are working in Uganda where we can research and produce safe and durable bag designs that can be made in the region considering the local materials and local women's skills in Africa. Rugged and safe bag design research modifies materials and designs to fit the lives of consumers and introduces them to global consumers not only in Uganda itself but also in Korea. One+ bag for Uganda children is delivered to African children through international NGOs or local cooperating organizations. Jerry Bag will continue to work with consumers to create value for the beautiful world by designing products that can solve social problems in the future and introducing them to global consumers. Thank you for your support.
Project 1 – Water Is Life since 2014
Jerrybag means a bag containing jerry can, a plastic water bottle that is used to carry the water necessary for living in Africa. Jerrybag is a design social venture that brings together bags to carry heavy buckets more conveniently and safely with Ugandan women and delivers them to children in need. The sales income of Jerry Bag products supports the labor costs of local women and the cost of material for making ONE+ bags delivered to Uganda children.
Project 2 – Girls' right since 2017
Jerrybag Uganda Studio is designed and produced Good Pad sanitary napkin that can be used again with Good Neighbors Uganda. The products are delivered to the girls who need it through Good Neighbors.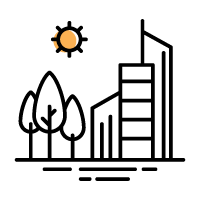 Development of design products
with a message of valuable life
Product production and sales
distributionto connect the local
region with the global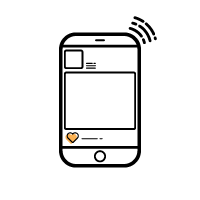 Continuous global awareness
campaign for solving
social problems
Products with unique and practical value
Global production and distribution
A bucket bag for African children
Uganda Production and Donation
Clean, reusable sanitary pads for Uganda girls
produced in Uganda